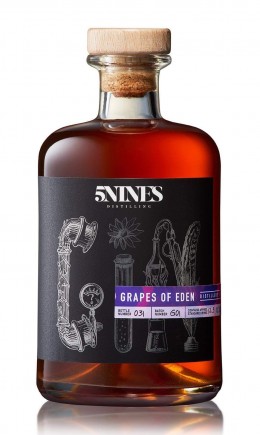 Back
Grapes of Eden - Liqueur Gin
We approached the Distillers' Release gin series with an idea to push boundaries; experimenting with flavours and seasonal ingredients to create profiles that ignite the imagination. We use a blend of the base liquor and Mount Lofty spring water, gently infusing it with a unique range of seasonal botanicals foraged locally and from around the globe.
The Grapes of Eden gin has a wonderful long infusion of sweet Traminer grapes harvested by hand from Eden Valley in South Australia. This creates a deliciously sweet complex spirit which is wonderful to enjoy as an aperitif or with a mixer. Those who love "Sloe" gins, should definitely give this a try. It is a spirit truely unique to our region.
Ideal neat (with or without ice) as an aperitif. It also makes a great base for a range of unique cocktails. Its even wonderful with a small splash of tonic or soda.
Botanical Profile
Juniper
— Fresh pine and resinous notes |
Coriander Seed
— Spice with citrus hints |
Navel Orange
— Bright citrus lift |
Mandarin
— Sweet and fruity |
Lime
— Citrus sharpness |
Native Desert Lime
— Delicate citrus sharpness |
Native pepperberry
— Spicy base notes |
Cardamom
— Aromatic and intriguing |
Angelica
— Structure and violets while allowing other aromas to linger |
Cassia
— Spicy and aromatic back notes |
Native quandong
— Unique peachy sweetness |
Sar anise
— Liquorice palate excitement |
Almond
— Nutty structure |
Cloves
— Spicy and fragrant