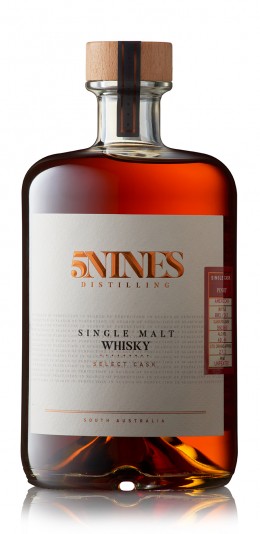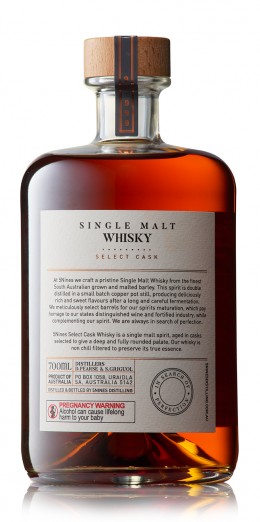 Back
Single Cask - 5ND060 Pinot Cask
After several years of carefully nurturing our casks we are delighted to announce the first of our Single Malt Whisky releases. We have selected the best of the best to be bottled into our Single Cask Series. This whisky is bottled exactly as we found it in the casks, no water added, no chill filtering and no flocking.
Cask Notes
Cask: 5ND060
Cask Size: 100 litres
Oak: French
Cask Provenance: Murdoch Hill Wines Pinot Noir
Cooper: A Stiller Coppers, Bethany SA
Char: Medium
Cask yield: 143 bottles
ABV: 49.4%

Tasting Notes
Dangerously drinkable! This delicious amber nectar is a luxurious and subtle dram.
Nose: light cinnamon, apple, pear, summer meadow, melting butter on raisin toast, maraschino cherry liqueur inside dark chocolate, butterscotch, sun filled soil, brown sugar, citrus growing nearby, wood, moss, twigs, ginger, calico around a Christmas pudding.
Palate: touch of toffee, mild ginger, nutty biscuit, gentle licorice, sweet oak, vanilla, light smoke.
Finish: long well balanced sweet malt, gentle oak, marmalade like fruit, sweet grapes.
Production Notes
Malt: South Australian gown and malted Pilsner
Fermentation: 7 days
Distillation / barrel fill date: 29th December 2017
Cask emptying date: 22nd August 2020